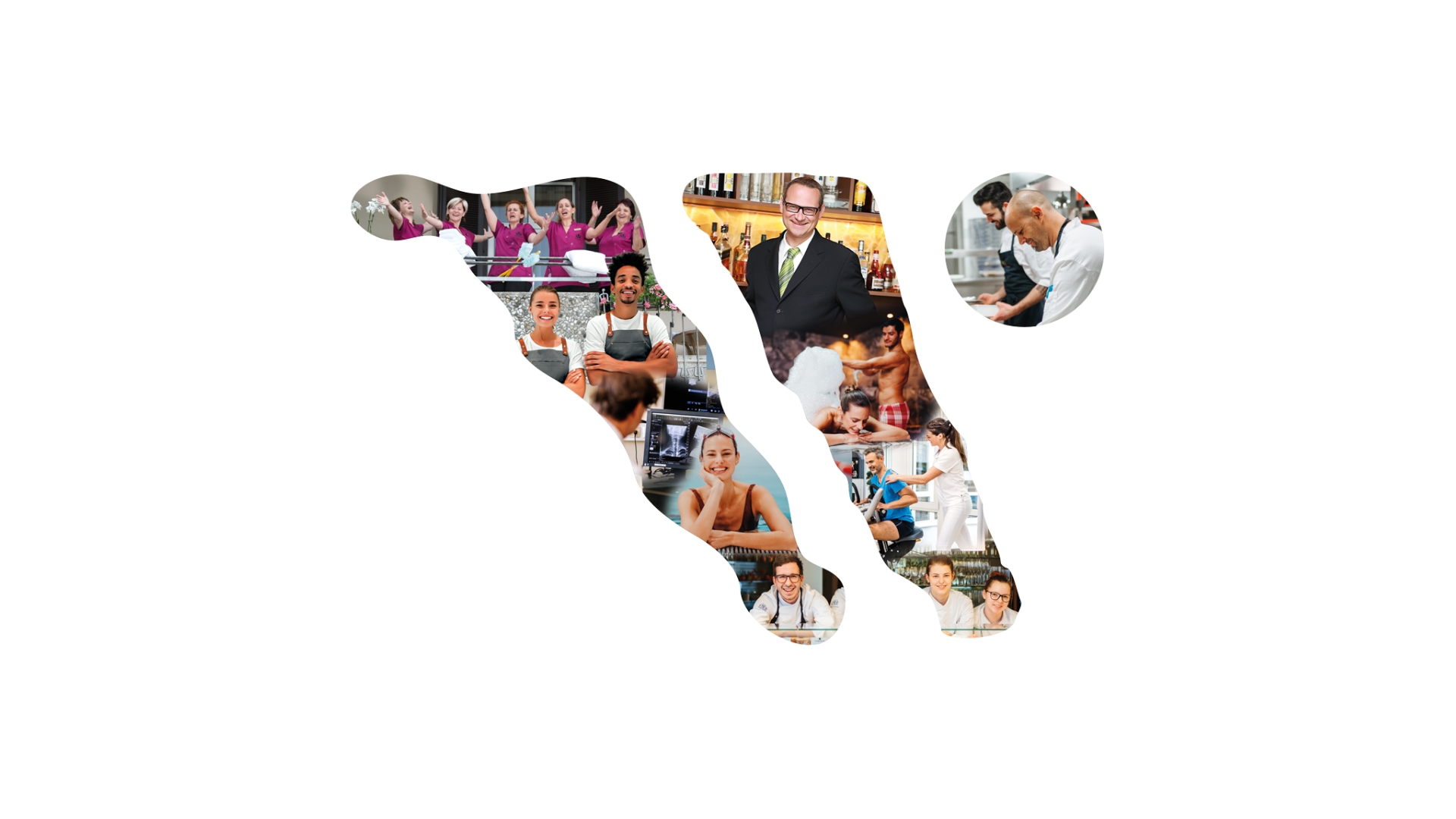 ThermenResort Warmbad-Villach Holding GmbH
Thermal Resort Warmbad-Villach Holding GmbH serves as the operational and administrative hub for all seven operations. You can expect a fascinating and wide range of tasks in our departments of HR, Marketing & Sales, Accounting & Controlling, IT and Technology, F&B, and Outdoor Facilities.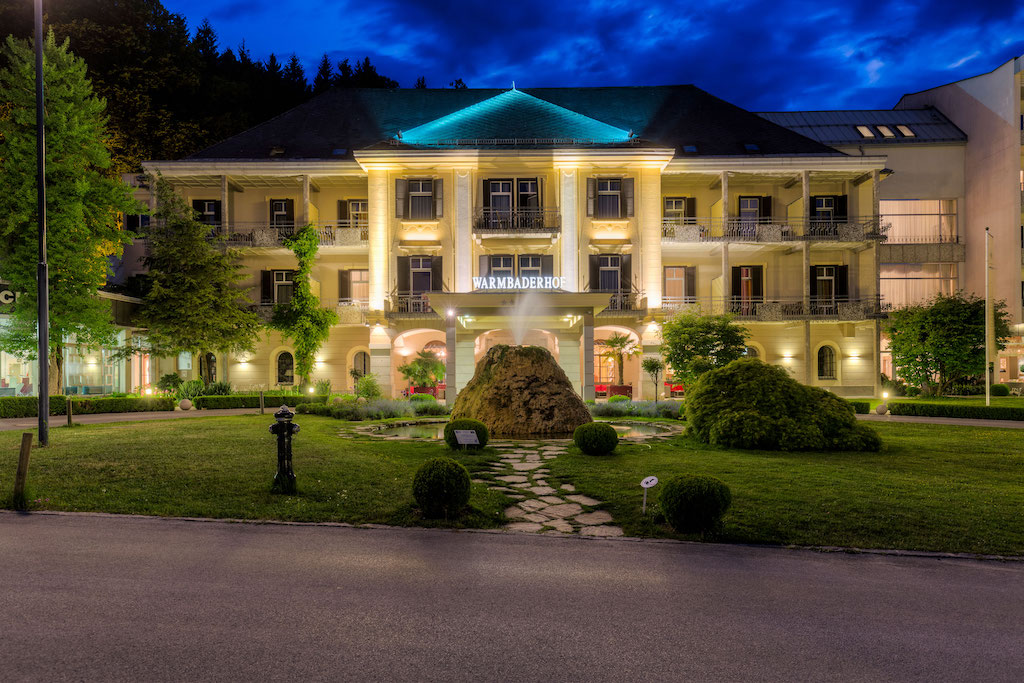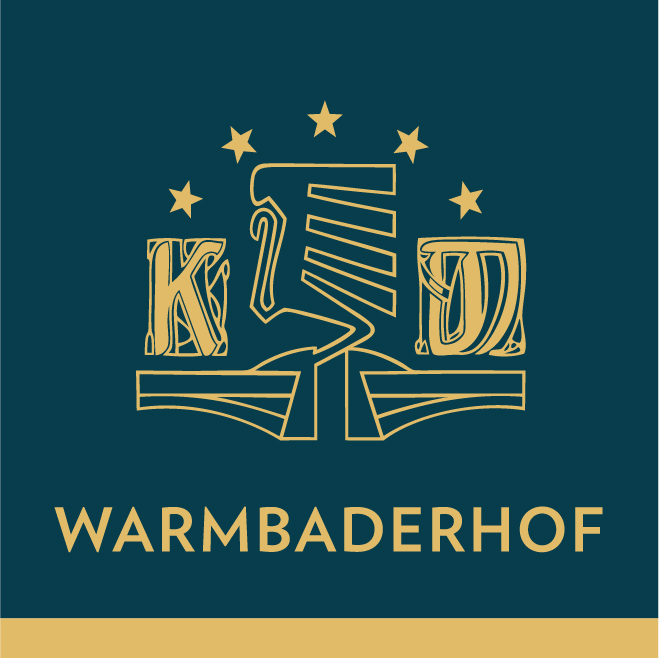 Warmbaderhof
The historic 5-star Hotel Warmbaderhof has for decades provided a distinctive fusion of holiday destination and healthcare facility. Three elegant restaurants, including fine dining in "Das Kleine Restaurant" awarded 3 toques by Gault & Millau, as well as the award-winning pastry shop guarantee a culinary treat.
Thermenhotel Karawankenhof
In addition to being ideal for families, wellness aficionados, and sports enthusiasts, the Thermenhotel Karawankenhof also welcomes foreign business travellers. The hotel impresses with 89 rooms and suites, a modern lobby and reception area, two seminar rooms, and a restaurant that is operated as a half-board restaurant. It also has a direct link to the KärntenTherme.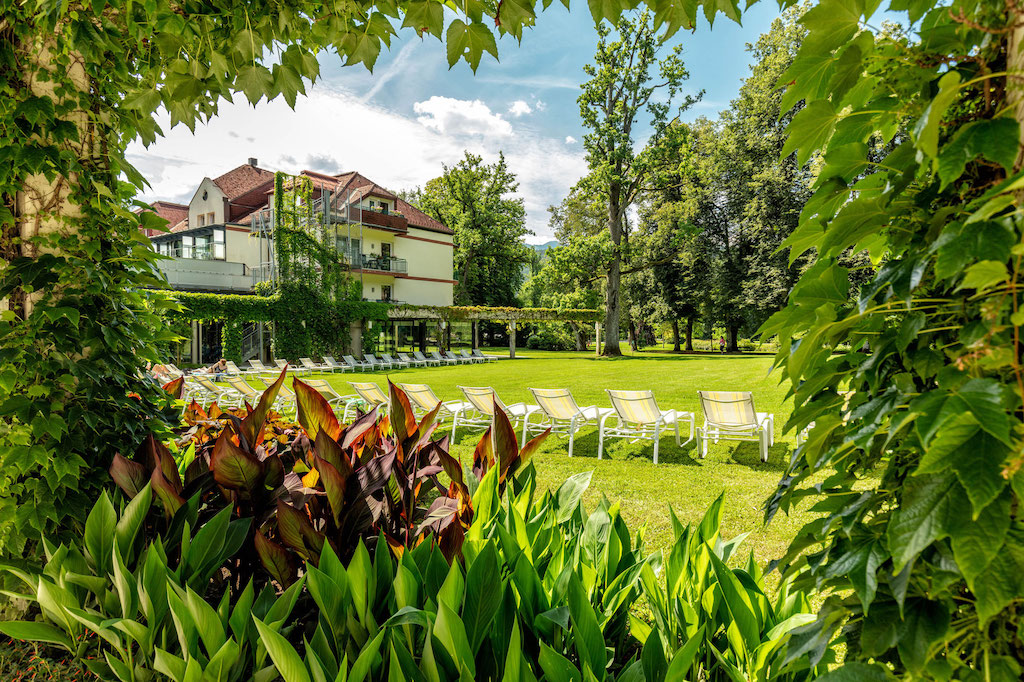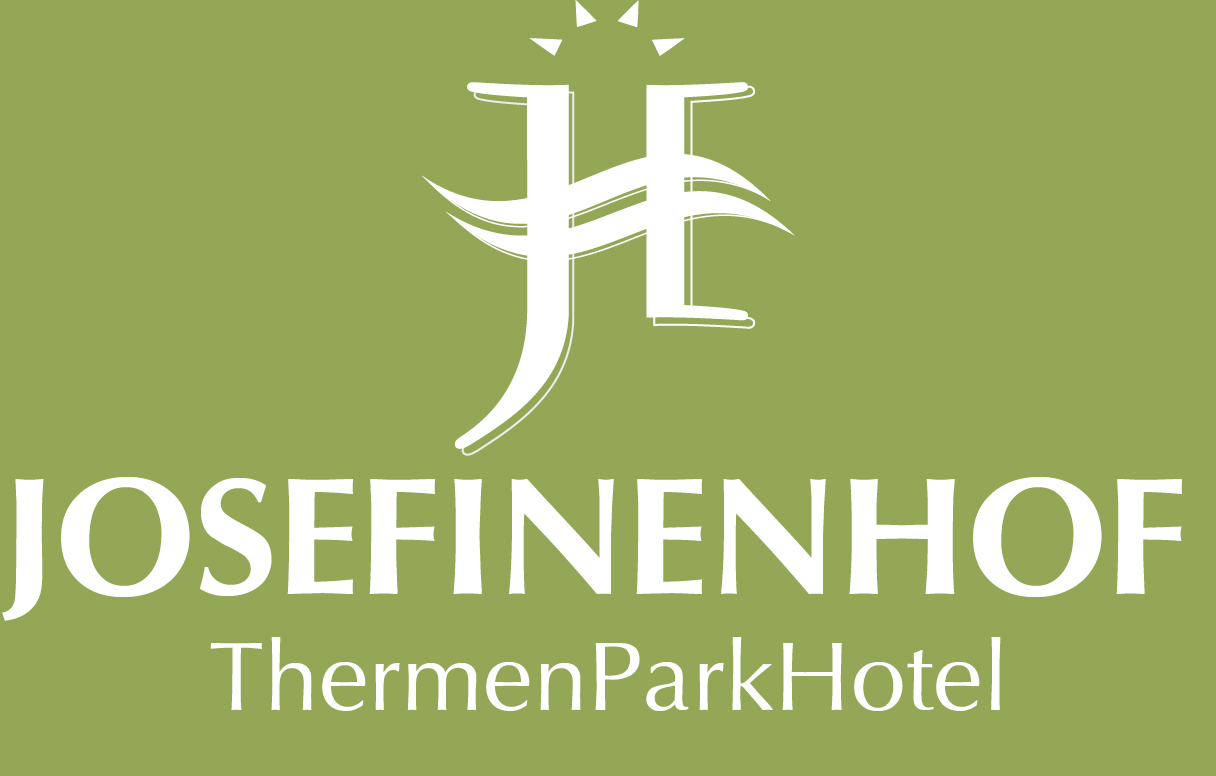 ThermenParkHotel Josefinenhof
The ThermenParkHotel Josefinenhof, a traditional health resort, provides the ideal setting for relaxing restoration of the body, mind, and spirit. The 20-hectare nature park just outside the hotel's door and the contemporary setting, in addition to the medical and therapeutic therapies, guarantee the success of a health stay in Warmbad-Villach.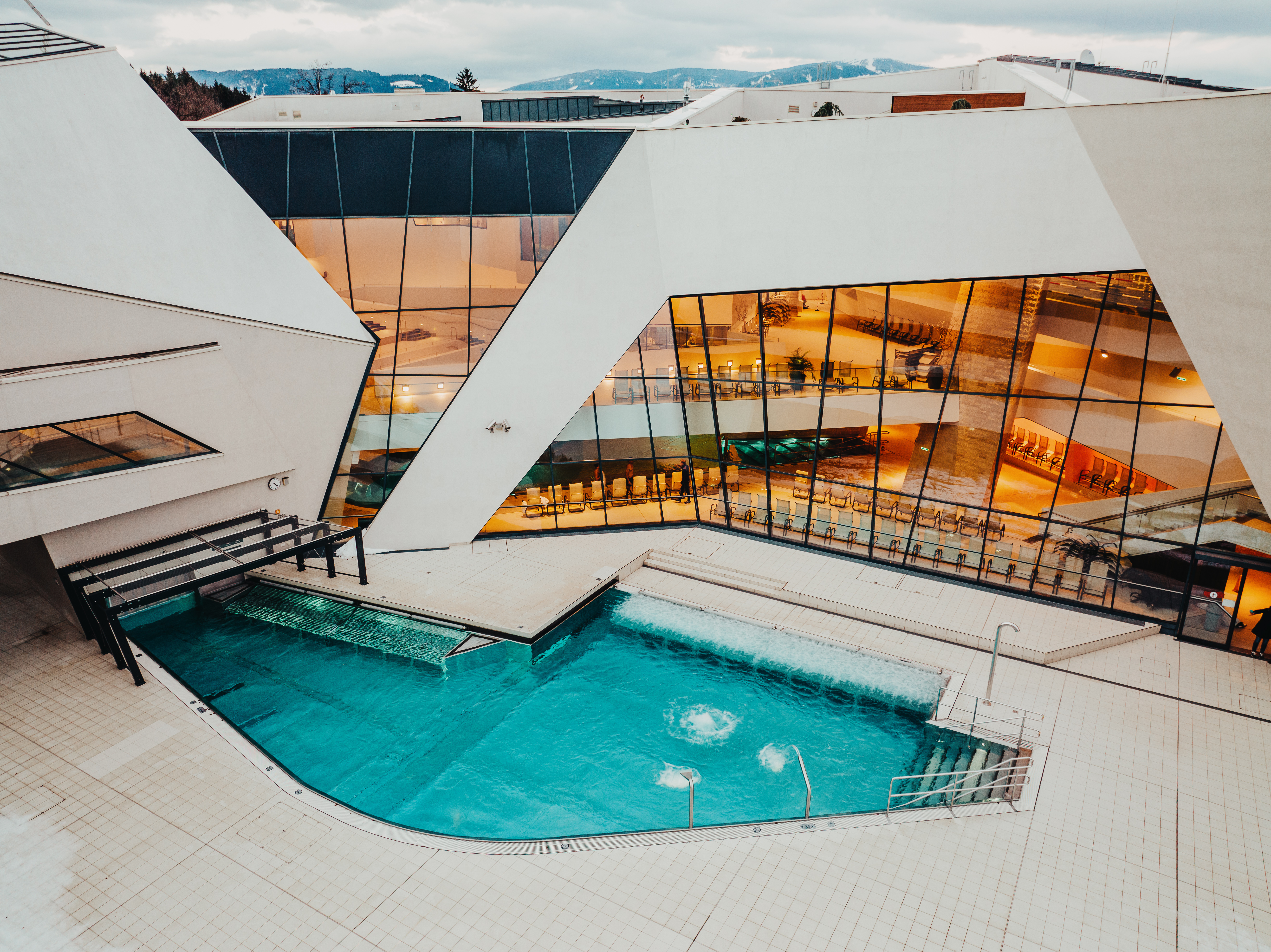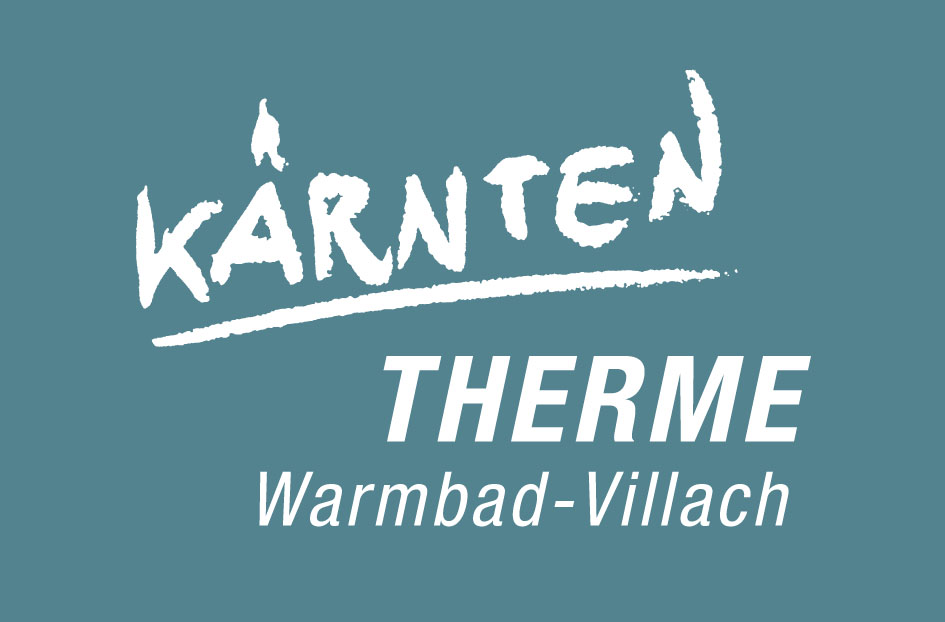 KärntenTherme
The KärntenTherme is the most cutting-edge world of experience in the south of Austria, with a whole FUN, FIT & SPA offer on 11,000 m2. The spa has four levels in all and provides not just bathing pleasure but also sauna rooms, beauty salons, and fitness studios.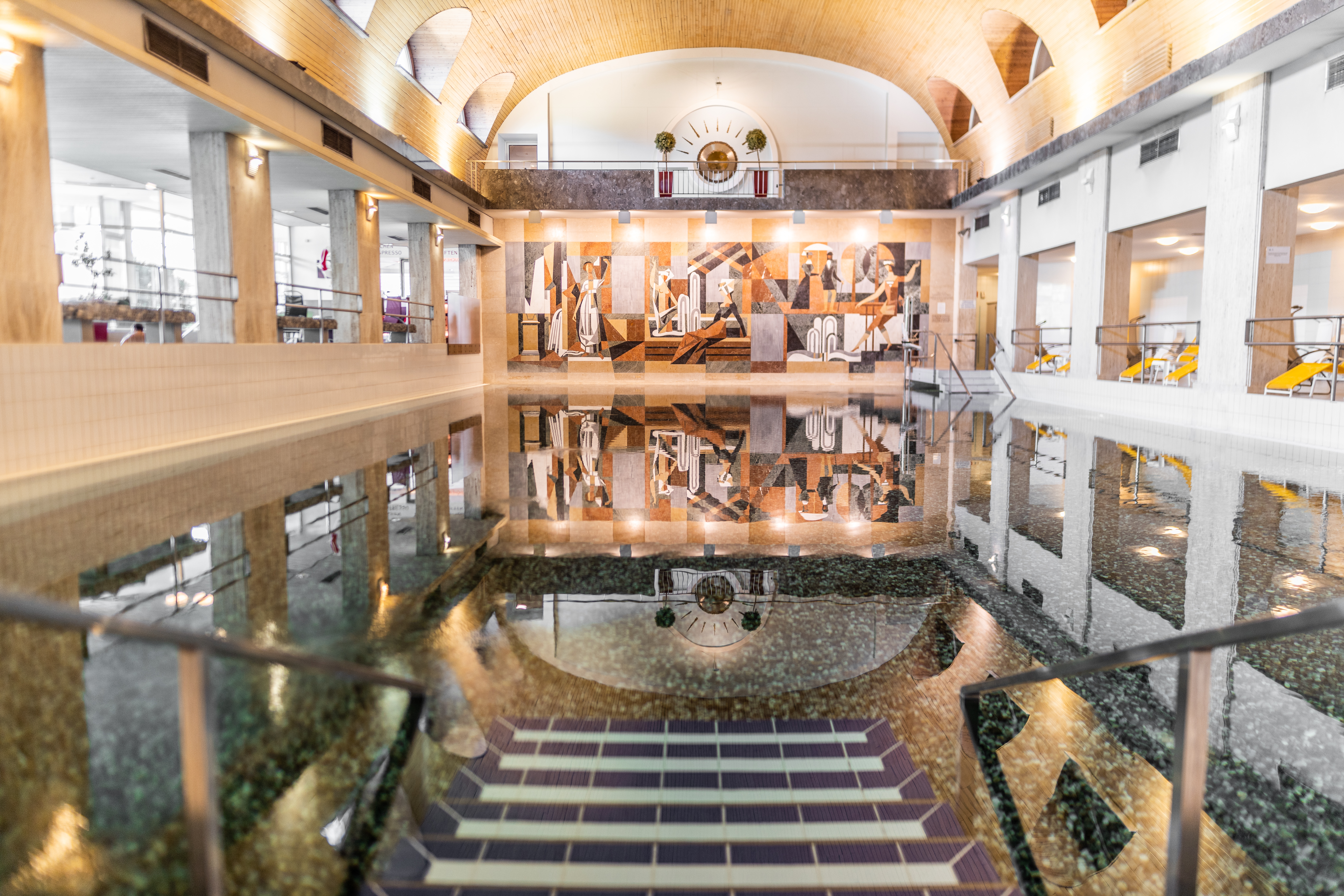 Kurzentrum Thermalheilbad
The Kurzentrum Thermalheilbad is synonymous with the finest standard of care following musculoskeletal procedures as well as for preventative care, prevention, private health, and well-being stays. A successful recovery process is ensured by a highly skilled staff that includes doctors, physiotherapists, and masseurs.
Swimming in the pool Thermal Urquellbecken just above the spring's source is unprecedented in Europe.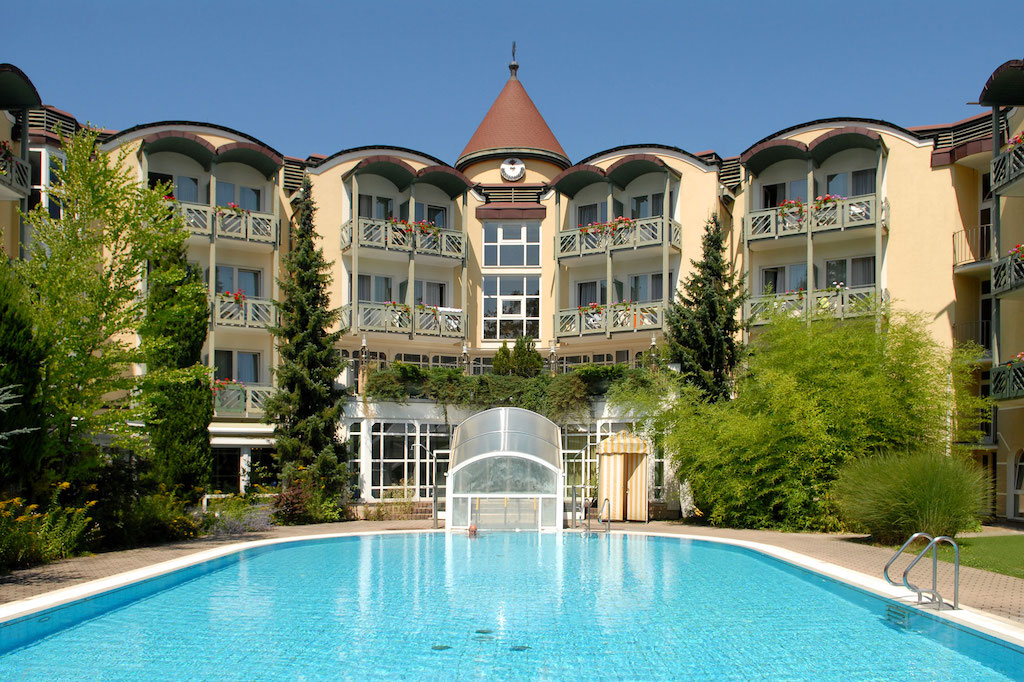 SKA Rehabilitation Thermenhof
One of the top medical facilities for treating and caring for patients as well as teaching and advancing the education of medical professionals is the Special Hospital for Rehabilitation Thermenhof (SKA). We have a variety of positions available for you, from the medical team through to our administrative staff.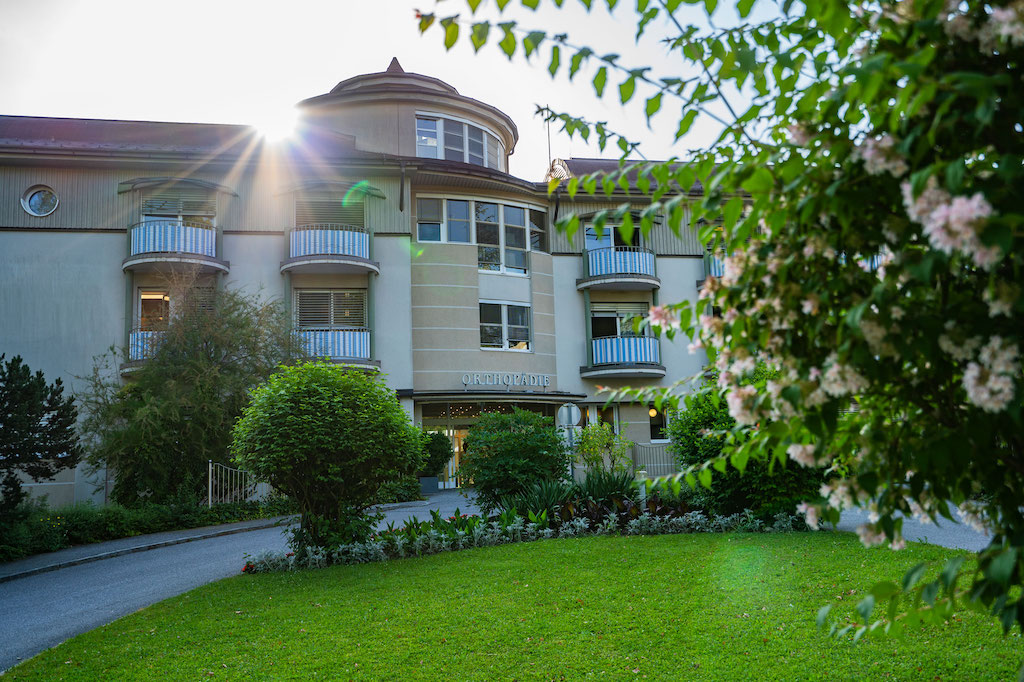 SKA Orthopädie
The largest orthopaedic department in Carinthia, SKA Orthopädie has been a component of the Villach Regional Hospital since its founding in 1991. The SKA, a public hospital, has a division specialising in the treatment of musculoskeletal system problems. The conservative ward of SKA Orthopaedics is situated in Warmbad Villach, whereas the surgical ward is housed in the Villach Regional Hospital.